This year has been a whirlwind at LandmanLife HQ. The love and support we've gotten from our fans, customers, and contributors has been the fuel that keeps us rolling on the road trip to nowhere. Figuring out how to give back to our fans, supporters, contributors, the #EFT community, and the oil industry as a whole has been a lot of fun, but not without its challenges.
Where we've been so far:
NAPE KICK OFF HAPPY HOUR
The NAPE Kick Off Happy Hour was a great time, huge thanks to Holmes Law, ProFrac and CanvasPress!
NAPE AFTER HOURS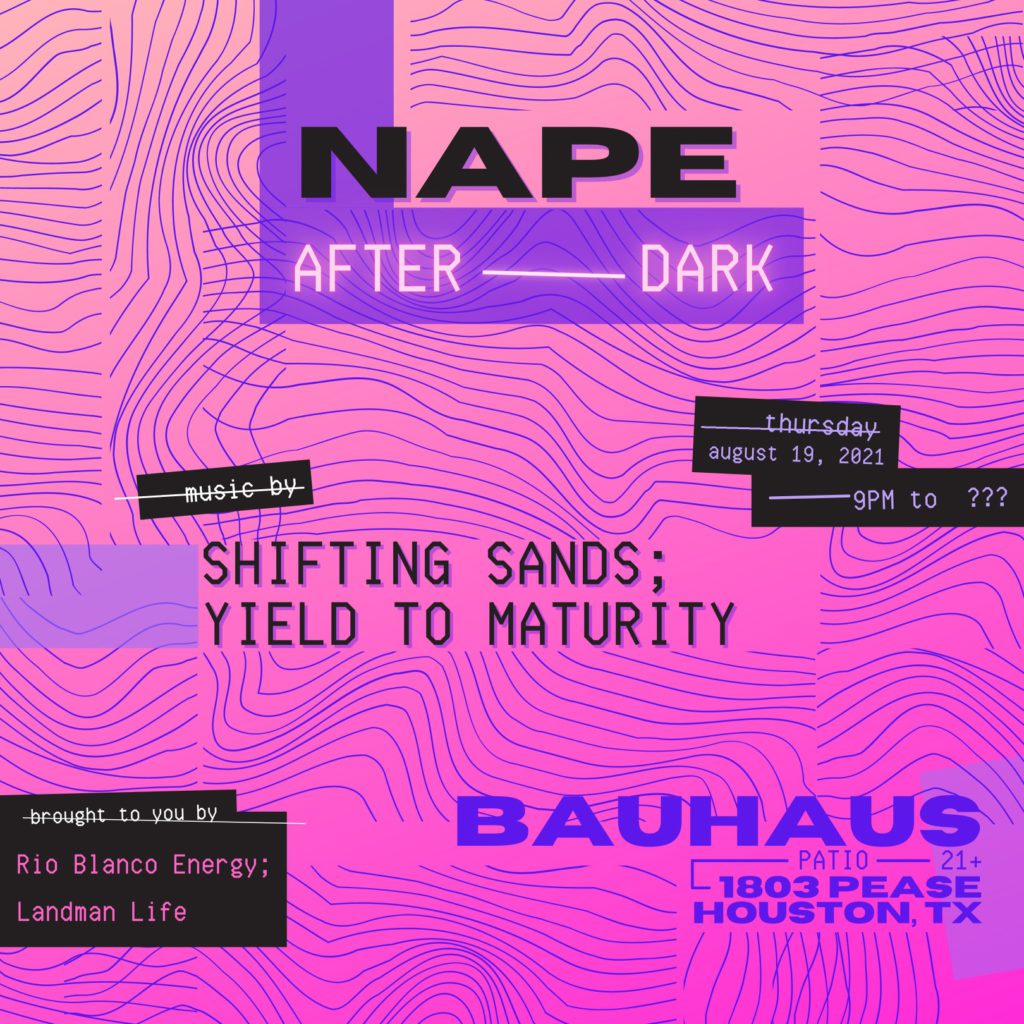 NAPE After Hours was an amazing opportunity to see the #EFT community doing what we do best…getting hammered and being weird. Seeing @StreetBomber live is something everyone needs to experience to understand how much fun it is. You can't help but FEEL the energy flow through you (or was it the tequila?).
LL Athletics
LL Athletics was just something I thought the Intern was joking about when he texted me at 7pm on a Friday night. "Let's sponsor some athletes that are energy/O&G majors." I responded, "find me an athlete and then we'll talk." By 10am the next day he had signed Justin Wright, inside linebacker for the Tulsa Golden Wave. The dude is an absolute beast and we're looking forward to watching him crush some QBs this season.
Where we're headed
All of the fun things we have coming up!
The standdown
The Standdown is launching this afternoon at 4pm! This is going to be the first Live Oilfield Talk Show made by and for oilfield professionals. It's an idea that has been talked about and kicked around for a few months now, all it needed was somebody to put the pieces in motion.
energy strong golf tournament
We're taking advantage of the opportunity to help out a great cause (Breast Cancer) with a great advocacy group by sponsoring the Energy Strong Golf Tournament on September 16 in Windsor, Colorado.
ype golf tournament
On October 15th we'll be sponsoring the YPE Golf Tournament in San Antonio. Come out and drink a couple of beers with the LandmanLife team!
prospects to pumpjacks podcast
The Prospects to Pumpjacks Podcast is still a work in progress. We've recorded quite a few episodes now and are just ironing out some of the wrinkles in our post production process before launching. Huge shout out to our co-hosts Tejanobrown, Colin Moody, AlbertaGarbage, and HotdogOil.