What is #EFT?
It stands for #EnergyFinTwit, and it's a great segment of the larger #FinTwit community that has some intense debate on a wide range of energy topics, the obligatory shitposting (it's Twitter, duh), and some really great personalities that bring the community together. We at LandmanLife are honored to be the Official Store of #EFT, and have to admit we have had a lot of fun with the parody swag so far. Things are only going to keep getting better, there are no shortage of ShitCos to spoof on.
@Mr_Skilling, @Mrs_Skilling, & #NewBitFriday
If this sounds like something you're interested in, get started by following @Mr_Skilling and catching up on his past posts…jfc I cannot believe Vicki is still a CEO, then you can check out @Mrs_Skilling's #NewBitFriday for something more amusing.
#ROLLCALL
Every Friday night is @EnronChairman's time to shine with #ROLLCALL, which is a fun shit show to keep everybody laughing. There's a video, shoutouts, gifs, lots of drinking, and usually some wicked hangovers. LandmanLife has the honor of selling the officially licensed ROLLCALL merchandise which you can check out here…
The Parties…
Since we don't have permission to post the #NewBitFriday or #ROLLCALL histories, all we can do is archive our LandmanLife #EFT Parties. Things started with the Pool Party, then the next week we had the Pasture Party. On Labor Day Weekend we had a couple parties, the Pre Party, the Yacht Party, and then the Beach Party.
The #EFT Pool Party
WHO'S COMING TO THE #EFT POOL PARTY?!? @EnronChairman decided to have everyone over to his penthouse today. What are you bringing? Some of ya'll need to get your swim/beach attire in order for the big #EFT Labor Day Beach Party we'll be throwing…tag yourselves!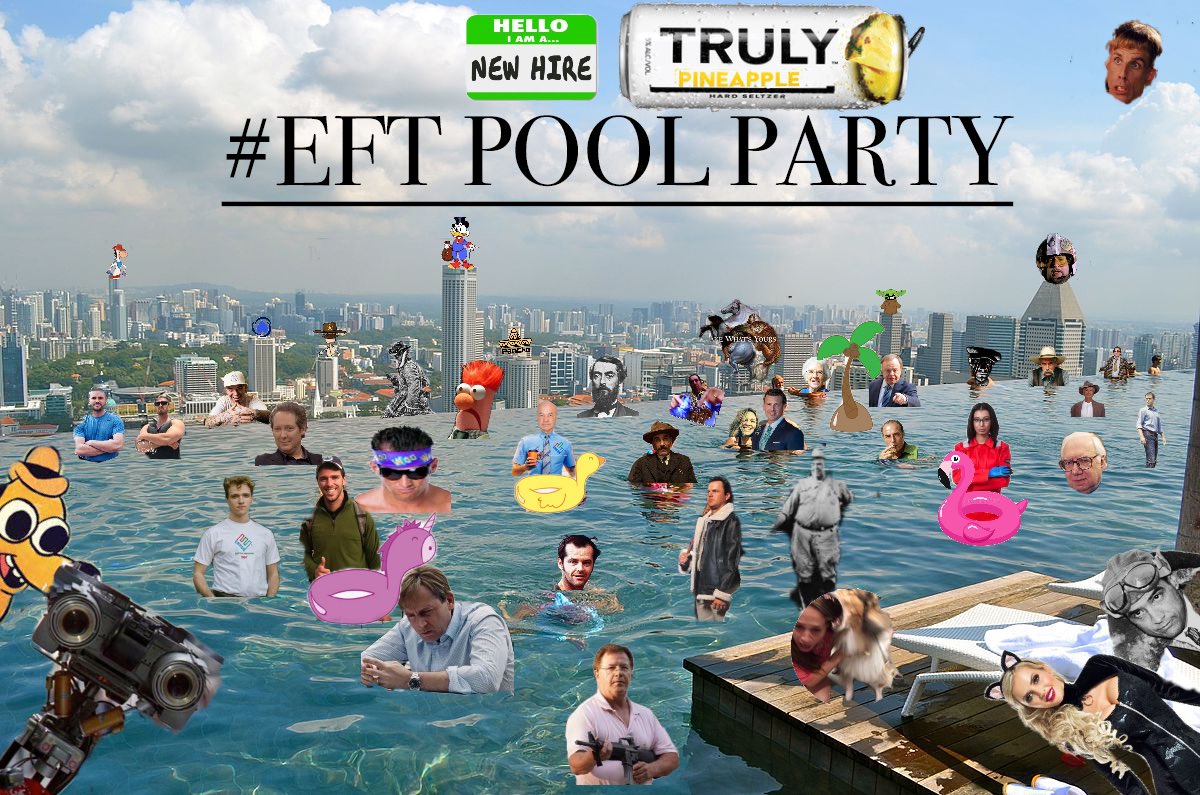 We received an RSVP from @mr_skilling that he couldn't make it because he had to take @Mrs_Skilling on a walk to "do the Lord's work"
Originally tweeted by Daniel Plainview (@LandmanLife) on August 22, 2020.
The #EFT Pasture Party
Today @landmanbro wanted to supervise our field operations, we had a video call with the Landbros while we cruised down the lease road @Landmannery @LandmanNotes @massive_frac @landman_texas @EnronChairman I guess @PermianLandman was busy this morning…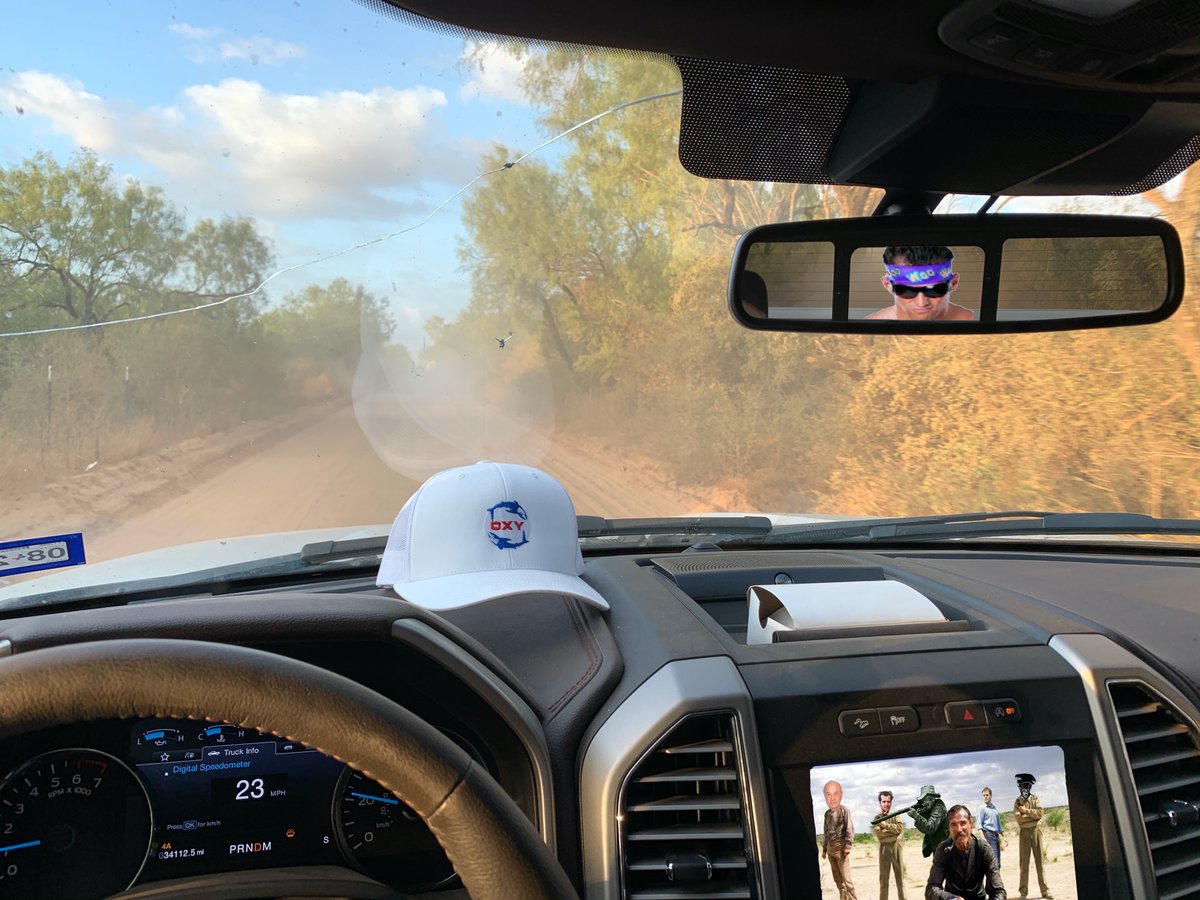 Thinking about having a pasture party at @angrylandowner's ranch on Saturday. Me & @thelandboss just used the universal keys to add a lock on his back gate. Who's coming?
Despite having basically 0 RSVP's, we had a great turnout at the #EFT Pasture Party! Thank you to @angrylandowner for hosting, @HalliBu78316368 for providing ESG approved trash receptacles, @thelandboss for…nobody knows what that guy does, and @LandmanDad for serving the drinks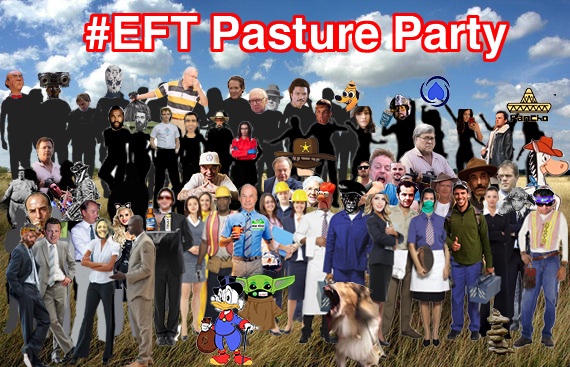 Landbros came in strong, @clintbarnette had a box of rocks to lick, @landmanbro just finished a safety meeting, @massive_frac got his warpaint on in the field, @landman_texas was just wandering around shooting holes in the ground, @PermianLandman was the runway test pilot…
@LandmanNotes kinda looks lost, @Landmannery…not sure what he's doing, we got @EnronChairman repping the @ShaleCo_Energy name tag hard, @MOAR_Drilling doing God knows what, @thestinkmarket creeping up on him, @PiEpsilonTau vicious as always, @AllsupsOil just being baby Yoda…
@sairarahman decided to join the party along with @ROIChristie, of course @nimblephatty wants to get in the pic right there with @FracSlap & @JacobCorley, we have @Deep_Seas_Oil ready to handle any protestors, @QuickDCapital being weird off to the side as usual, @oilmantexas1 FTW
@StreetBomber & @JacklynnCorley (she looks preoccupied) partying in the back, @blue_petro getting the shoutout from some rando, got @JoshuaPollard drinking one of LandmanLife's finest, @Duaa_Albasra hanging with @EnergyCynic, @SimpleJackCap & @LandmanLando…
@GideonOPowell @richtechexec & @BuckQuivas making deals in the back row, probably betting on whether @HHPumpco_BCE_II has a chance with @jendubayevans (probably not), she's busy talking @SuxYour @ShaleUnikitty @mr_skilling @JFracson & @EthanHBellamy
@WillRayValentin is hanging with an odd crowd, @ManchesterUtd81 might be the only one I recognize, but there's @ChevExec & @MRT48834050 @EnronIntern @paras360 & @whyallthecussin partying just cuz! If I didn't tag you it's because I'm wasted from all these keg stands
If you didn't make it to the party, RT, get involved, and get yourself ready for next week's epic #ROLLCALL co-hosted by the Landbros! Who's down for an #EFT Beach Party?!
Fuck, I forgot that @losingyourmoney was being served…gotta keep my leg stand winning streak going after I do some farmer lifts with @PetrosCapital who's just rocking out as usual
Originally tweeted by Daniel Plainview (@LandmanLife) on August 27, 2020.
Labor Day Weekend
The Pre-Party
Having a small pre-party to get geared up for @EnronChairman's #ROLLCALL tonight! @cheyzmeister wanted to join the #EFT Beach Party this weekend, @MOAR_Drilling approves!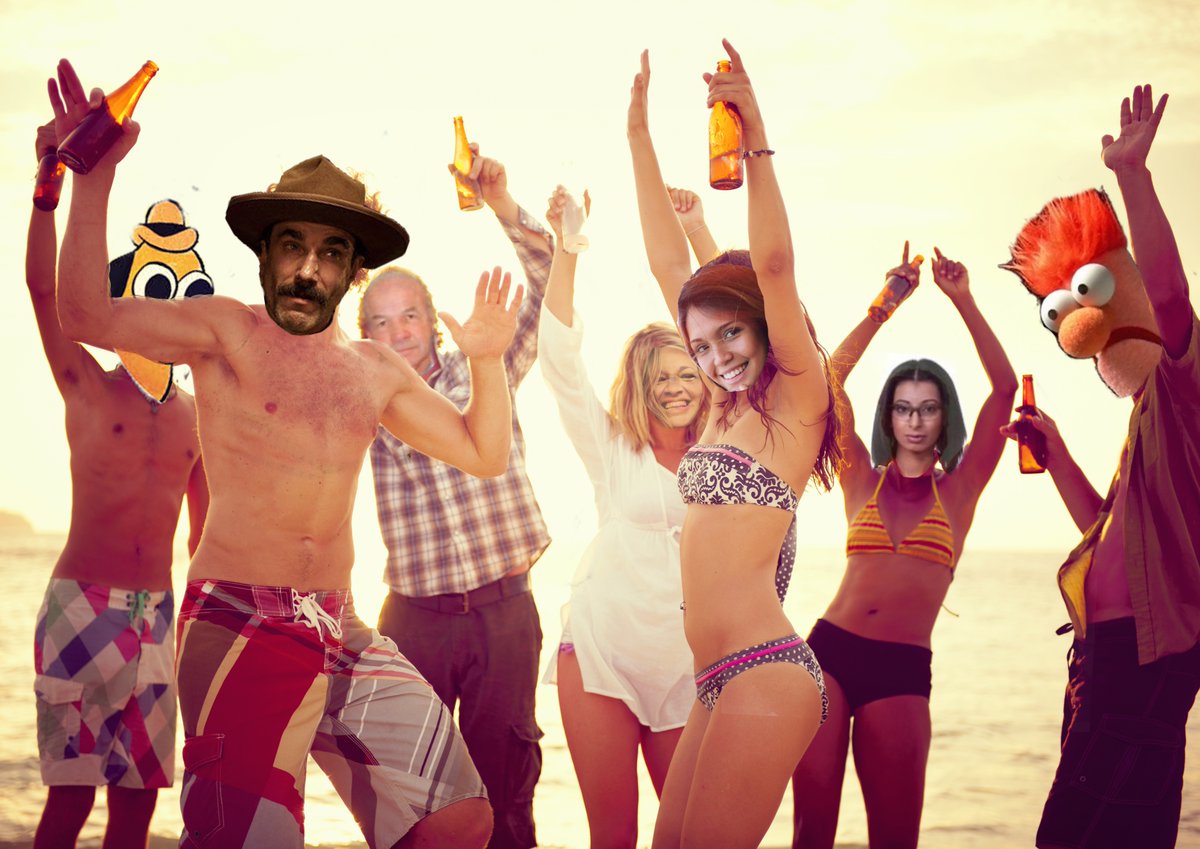 Originally tweeted by Daniel Plainview (@LandmanLife) on September 4, 2020.
The #EFT Yacht Party
CokayneAnderson sponsored the #EFT Boats & Hoes party with @EnronChairman @mr_skilling @INVESTMENTSHULK @QuickDCapital @EnergyCynic @nimblephatty @WillRayValentin @MOAR_Drilling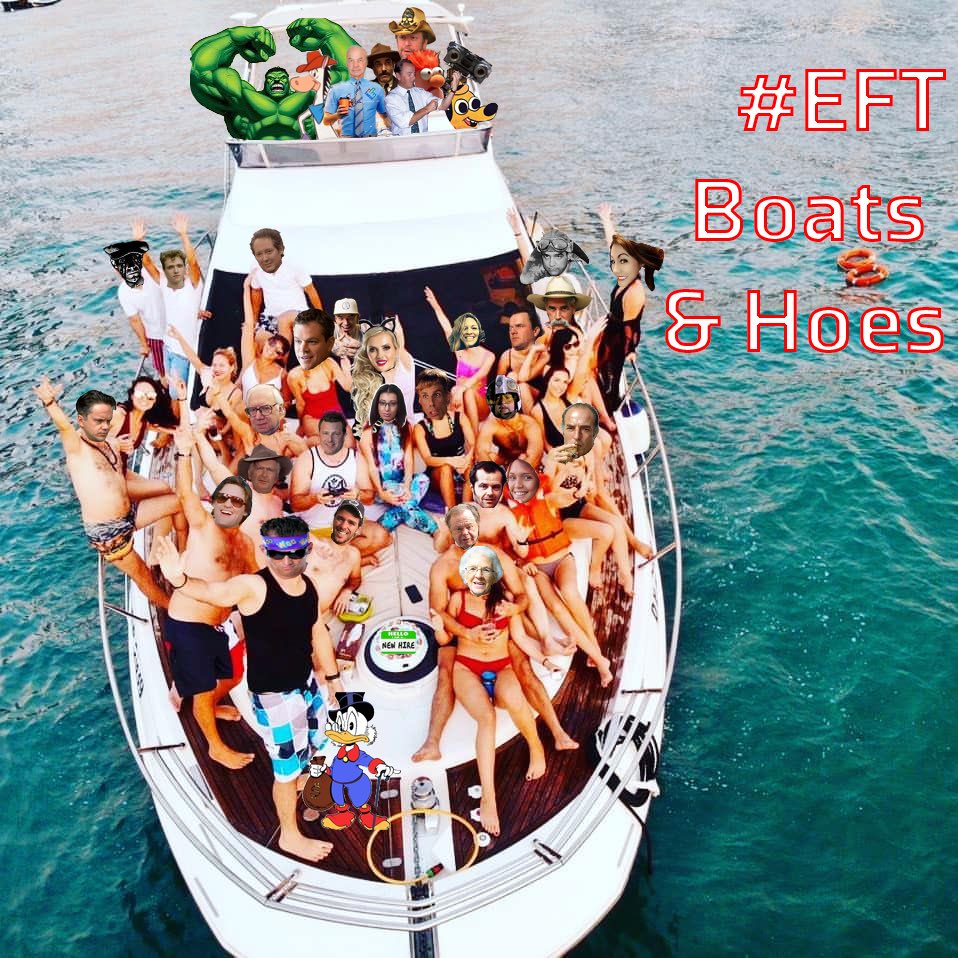 @o_c_t_g @landmanbro @Landmannery @LandmanDad @LandmanNotes @JoshuaPollard @massive_frac @energy_wasted @FracLost @ShaleCo_Energy @SuxYour @thestinkmarket @HHPumpco_BCE_II @richtechexec @ShaleUnikitty
@EnronIntern @BuckQuivas @jendubayevans @Sarah_Katilyn @HalliBu78316368 @EthanHBellamy @landman_texas @SimpleJackCap @StreetBomber @clintbarnette @PermianLandman @whyallthecussin @cheyzmeister
Originally tweeted by Daniel Plainview (@LandmanLife) on September 6, 2020.
The Beach Party
As Labor Day Weekend winds down, the #EFT Beach Party was just getting lit… @EnronChairman started shredding on guitar as @shakira made a surprise appearance with @SadBillAckman! @ShaleCo_Energy showed up with a prototype rocket chair and got me drunk enough to give it a shot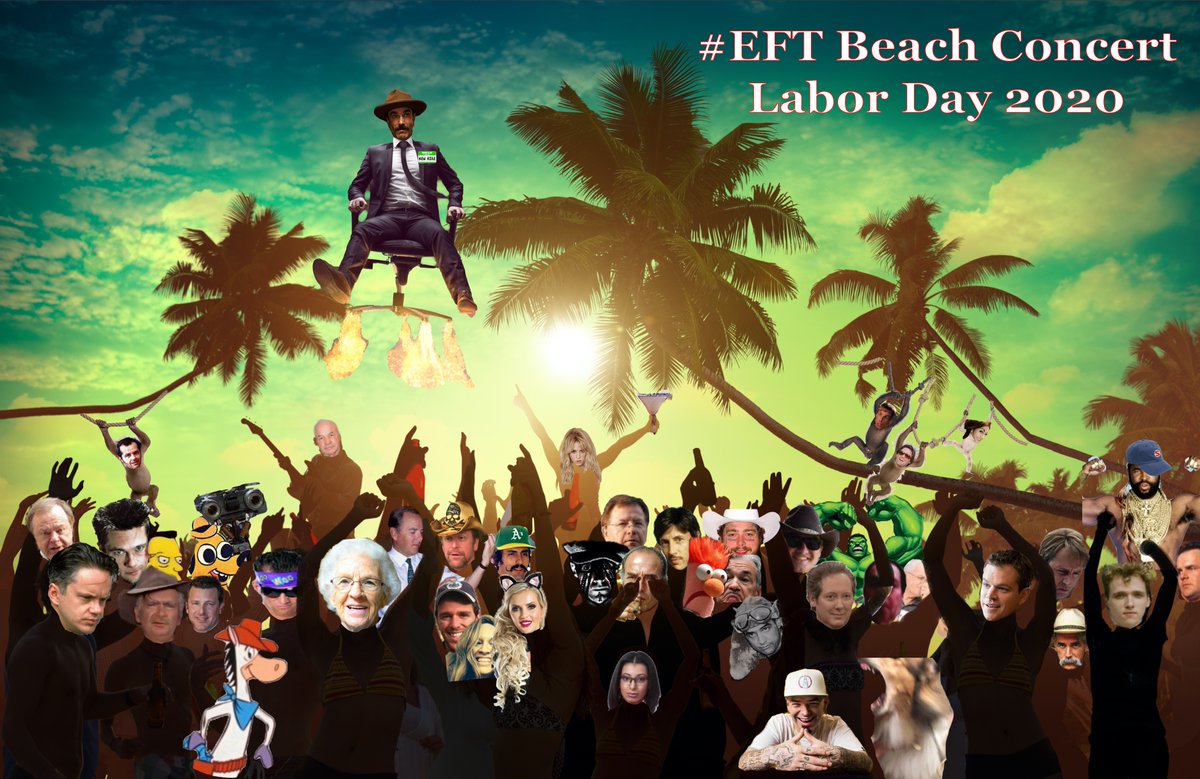 @Landmannery @LandmanDad @SimpleJackCap & @Sarah_Katilyn were just hanging around while the show got going… @HHPumpco_BCE_II got a good whiff of @energy_wasted's head while @MonarchofMayhem @Anon1Oil @landman_texas @EthanHBellamy & @EnergyCynic discussed engineering bullshit
with @WillRayValentin & @landmanbro. @QuickDCapital was trying to get his dance on with @thestinkmarket but she was really feeling the acid @nimblephatty & @mr_skilling dosed her with when they got back from @Chilis. I'm not really sure what @clintbarnette and @jendubayevans have
going on with @ShaleUnikitty and @rolliesfinger but @massive_frac is being a good chaperone so no worries there. As usual @HalliBu78316368 and her RBF are dancing by themselves with @SuxYour @UncleRico77 & @Deep_Seas_Oil checking her out.
@MOAR_Drilling was getting his permian "pow pow" on with @PermianPost @PermianLandman & @alifarhat79. @FracLost is about to get some action from @PiEpsilonTau while @BuckQuivas @harry_caplan35 party with @INVESTMENTSHULK @ChevExec & @texastalkin
We have @LandmanNotes looking very…feminine, but @ManchesterUtd81 @whyallthecussin & @EnronIntern don't seem to mind. @MRT48834050 is sporting a @StockMarketHats over there with @StreetBomber creeping off on the side…
If you didn't make it to the beach party, don't worry because the party goes all night! Like, RT, fix your avatar (@Hotdogoil1) & get involved! Happy Labor Day to all of #EFT #FinTwit #FinTech & #RollCall!
Originally tweeted by Daniel Plainview (@LandmanLife) on September 8, 2020.